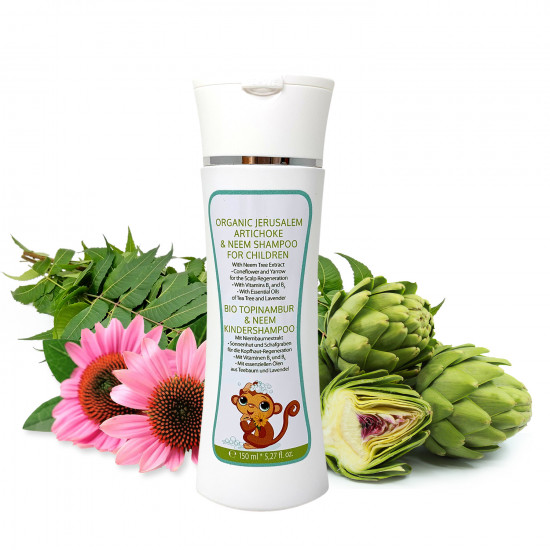 Organic Jerusalem Artichoke & Neem Shampoo for Children - 150 ml
We recommend this product for the cleaning and regenaration care of the scalp skin surface of kids. The herbal extracts of jerusalem artichoke leaf and coneflower (echinacea) are supporting the skin regeneration furthermore the vitamin B3 plus the vitamin B5 are helping to support the hair growth. The extract of neem tree as well as the essential oils of tea tree and lavender help develop the hygienic hair condition.
Recommended for kids over 3 years of age.
Application: under an adult's supervision, evenly apply 2-3 cm3 on wet hair, carefully rub the shampoo and thoroughly rinse with water. Repeat shampooing once again. Make sure you rinse out all the shampoo from your hair.

INGREDIENTS (INCI): AQUA, ECHINACEA PURPUREA EXTR.*, ACHILLEA MILLEFOLIUM FL. EXTR.*, HELIANTHUS TUBEROSUS L. EXTR.*, OCIMUM BASILICUM EXTR.*, SODIUM MYRETH SULFATE, COCO BETAIN, GLYCERIN, COCO GLUCOSIDE, GLYCERYL OLEATE, AZADIRACHTA INDICA L. EXTR.* SIMMONDSIA CHINENSIS S. OIL*, PANTOTHENIC ACID, MAGNESIUM SULFATE, NICOTINAMIDE, MELALEUCA ALTERNIFOLIA OIL (LIMONENE)*, SODIUM BENZOATE, GLUCONOLACTONE, CALCIUM GLUCONATE, PARFUM°, LAVANDULA ANGUSTIFOLIA EXTR. (LINALOOL, LIMONENE)*, AGRIMONIA EUPATORIA EXTR.*, SODIUM CHLORIDE, MANNITOL
*= from certified organic farming
Certified by: BIOKONTROLL, HU-ÖKO-01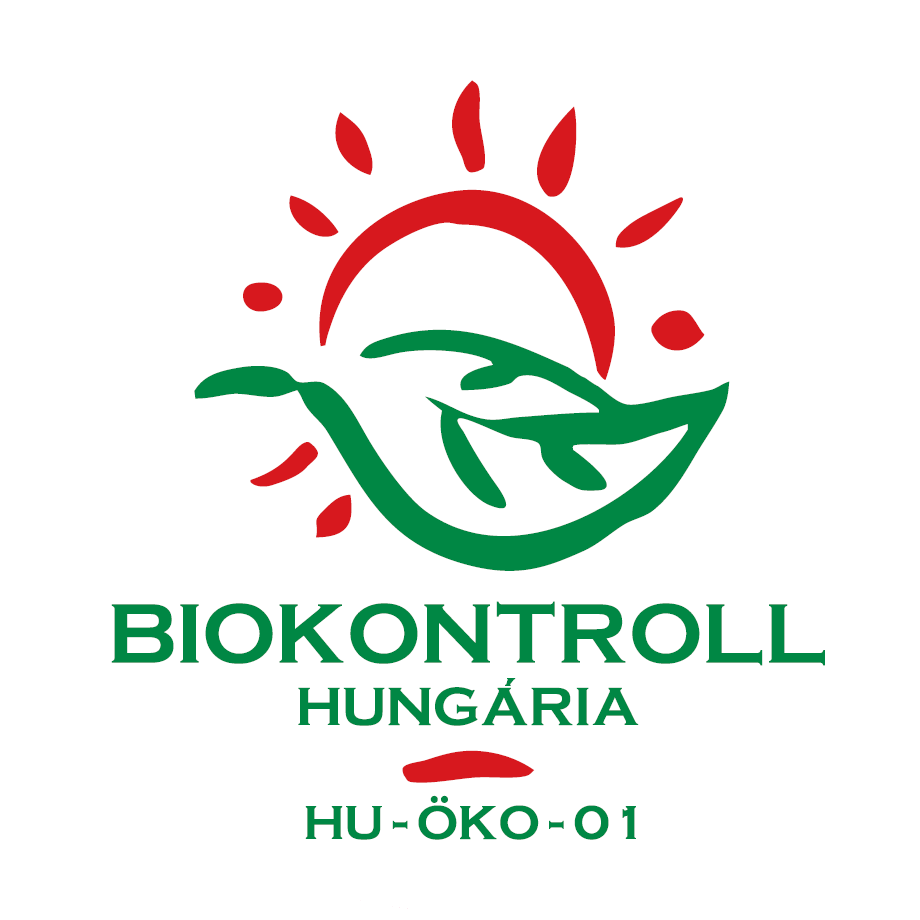 03-10-18

Stock:

In Stock

Model:

BIOLA523EN150

SKU:

BIOLA523EN150

BIOLA