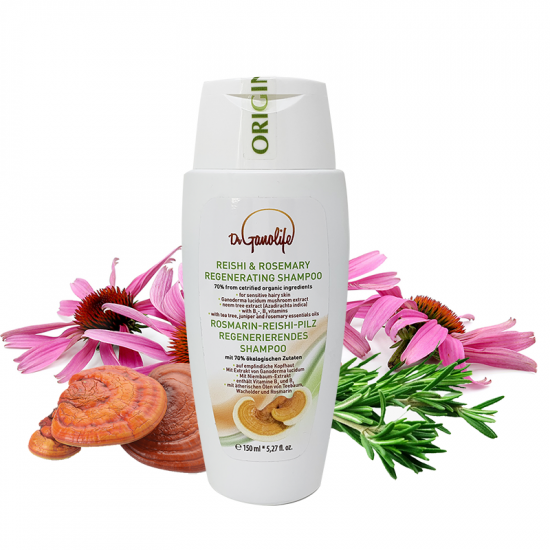 Label
Rosemary-Reishi Regenerating Shampoo - 150 ml
On the extremely sensitive hairy skin for supporting skin regeneration and hair growth.After surgeries, after wound healing it is the firstly suggested cosmetic shampoo.
Applicaion: Apply 5-7 ml sized amount to wet hair, massage in and rinse off.Repeat, if hair is liable to breakage, the use of our Organic Jojoba Hair Shine Spray is recommended after washing.
INGREDIENTS (INCI): AQUA, ECHINACEA PURPUREA EXTR.*, HELIANTHUS TUBEROSUS L. EXTR.*, OCIMUM BASILICUM EXTR.*, SODIUM MYRETH SULFATE, GANODERMA LUCIDUM EXTR.*, COCO BETAINE, SODIUM CHLORIDE, GLYCERIN, COCO GLUCOSIDE, GLYCERYL OLEATE, GLYCOL DISTEARATE, GLYCERYL STEARATE, AZADIRACHTA INDICA EXTR.*, SIMMONDSIA CHINENSIS S. OIL*, MAGNESIUM SULFATE, MANNITOL, JUNIPERUS COMMUNIS FR. OIL (LIMONENE, LINALOOL)*, ALLANTOIN, SODIUM BENZOATE, GLUCONOLACTONE, CALCIUM GLUCONATE, ROSMARINUS OFFICINALIS OIL (LIMONENE, LINALOOL)*, MELALEUCA ALTERNIFOLIA L. OIL (LIMONENE)*, CITRUS LIMON P. OIL (d-LIMONENE, CITRAL, GERANIOL), NICOTINAMIDE, PANTOTHENIC ACID, HELYCHRISUM STOECHAS EXTR.*, SODIUM CARBONATE.
*= from certified organic farming
Certified by: BIOKONTROLL, HU-ÖKO-01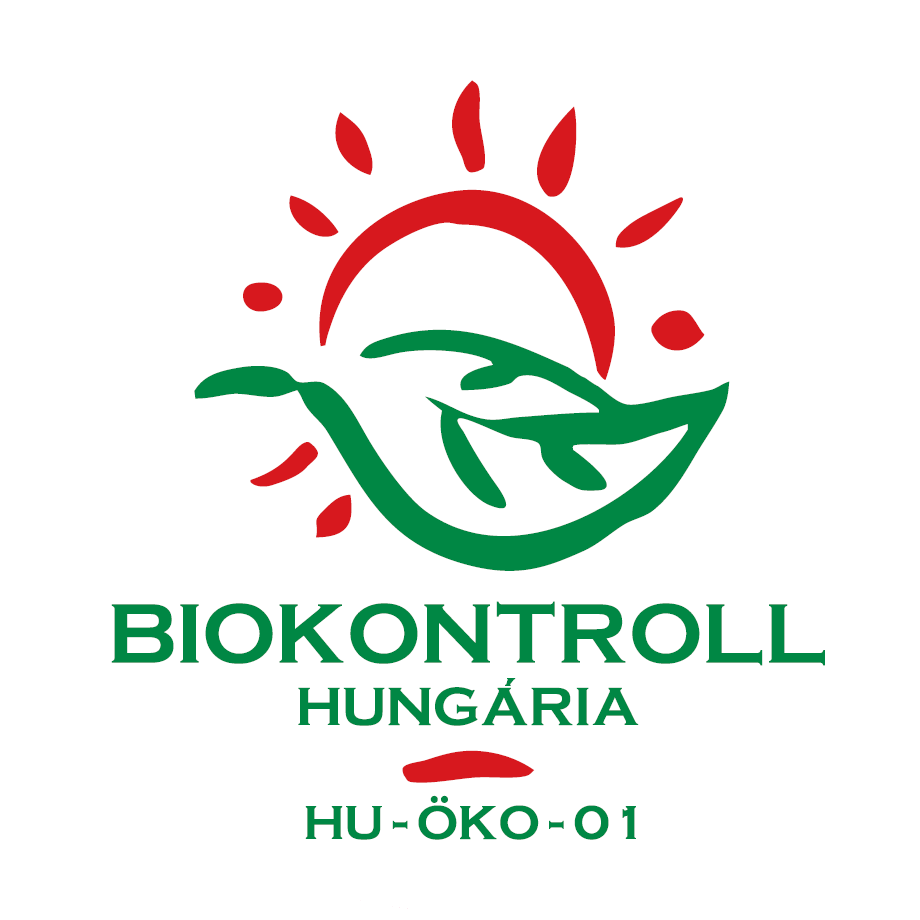 The Ganoderma lucidum mushroom originates from the certified organic farm of Sándor Gyöngyösi.
10-10-18

Stock:

In Stock

Model:

RES007EN150

SKU:

RES007EN150