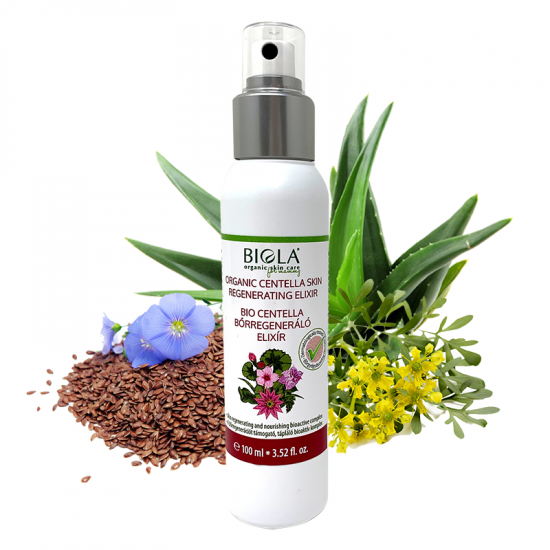 Organic Centella Skin Regenerating Elixir (Dermatologically Tested) - 100 ml
It is a hydrating bioactive complex for the sensitive skin to support skin regeneration on fully closed wounds or bruised skin. It nourishes the skin and helps maintain proper skin hygiene.
Application: spray a thin layer onto your skin. Suitable for all skin types, it can be applied 2-3 times a day. Shake well before use since it is a two-phase pump spray.

INGREDIENTS (INCI): AQUA, LINUM USITATISSIMUM S. EXTR.*, PLANTAGO LANCEOLATA L. EXTR., RUTA GRAVEOLENS EXTR.*, ALOE BARBADENSIS L.J.*, SESAMUM INDICUM S.OIL*, ACHILLEA MILLEFOLIUM FL. EXTR.*, SIMMONDSIA CHINENSIS S. OIL*, NIGELLA SATIVA SEED OIL*, GLYCERIN, CENTELLA ASIATICA EXTR.*, SEMPERVIVUM TECTORUM EXTR.*, CALENDULA OFFICINALIS FL. EXTR.*, TOCOPHEROL, MANNITOL, MAGNESIUM SULFATE, COCO GLUCOSIDE, PANTOTHENIC ACID, NICOTINAMIDE, MELALEUCA ALTERNIFOLIA L. OIL (LIMONENE)*, SODIUM BENZOATE, GLUCONOLACTONE, CALCIUM GLUCONATE, ALLANTOIN, POTASSIUM SORBATE, ASCORBIC ACID, CITRUS LIMON P. OIL (LIMONENE, CITRAL, GERANIOL)*, SALVIA SCLAREA EXTR. (LINALOOL)*, CUCURBITA PEPO SEED OIL*, MENTHOL*, ASCORBIC ACID, CURCUMA LONGUA R. EXTR.*
*= from certified organic farming
Certified by: BIOKONTROLL , HU-ÖKO-01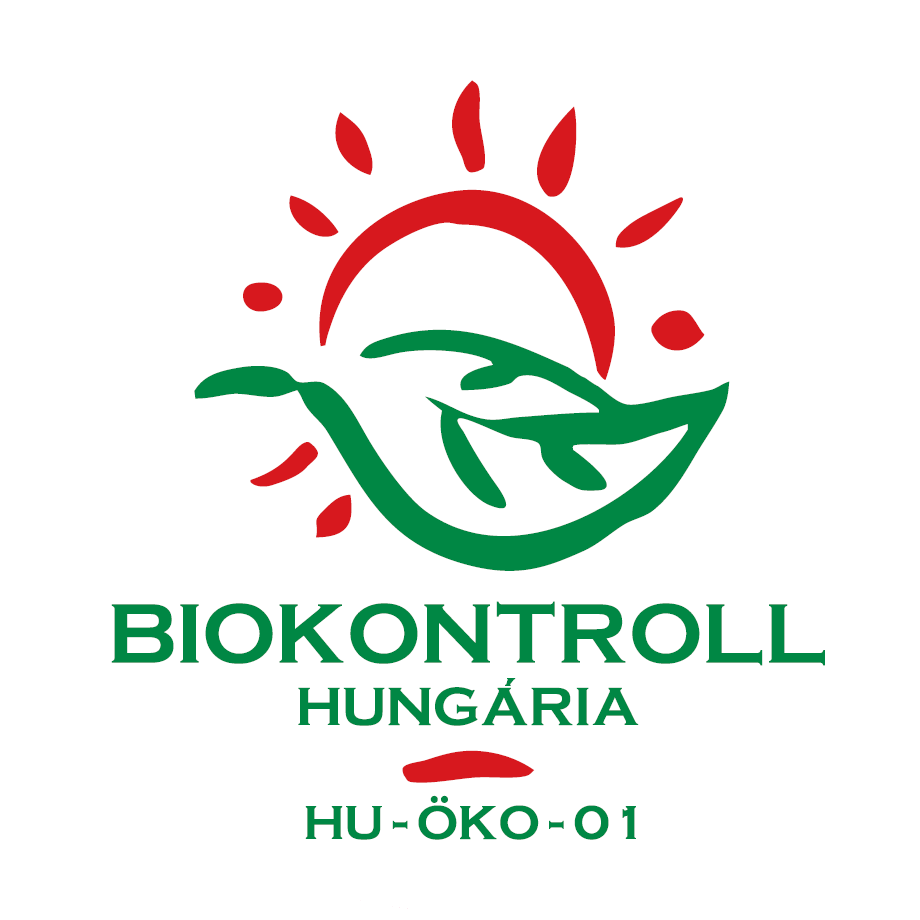 27-09-18

Stock:

In Stock

Model:

BIOLA503EN100

SKU:

BIOLA503EN100

BIOLA