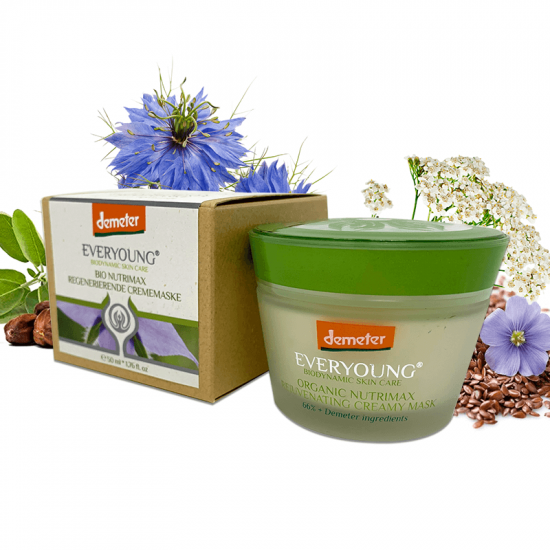 Label
Organic Nutrimax Rejuvenating Creamy Mask (66%+ Demeter) - 50 ml
Nourishing bioactive complex for skin anti-ageing and rejuvenating treatments. Complex essential oils and water soluble multivitamin complex support the restructuring processis of skin.
Application: apply a regular layer of the creamy mask on to face and decolette skin and leave on for 20-25 minutes.
INGREDIENTS (INCI): DAUCUS CAROTA SATIVA R. J.**, SESAMUM INDICUM S. OIL**, LINUM USITATISSIMUM SEED EXTR.**, ACHILLEA MILLEFOLIUM FL. EXTR.**, AQUA, SIMMONDSIA CHINENSIS S. OIL**, DIOSCOREA BATATAS ROOT EXTR.**, GLYCERIN*, GLYCERYL STEARATE, NIGELLA SATIVA S. OIL,* BUTYROSPERMUM PARKII S. BUTTER*, ARGANIA SPINOSA K. OIL*, PUNICA GRANATUM S. OIL*, ALTHAEA OFFICINALIS EXTR.*, HIBISCUS SABDARIFFA FL. EXTR.*, TOCOFEROL, XANTHAN GUM, PANTOTHENIC ACID, LECITHIN, ORIGANUM MAJORANNA EXTR.,**, SODIUM BENZOATE, POTASSIUM SORBATE, ASCORBIC ACID, ROSMARINUS OFFICINALIS ST. EXTR.*, EUGENIA CARYOPHILLUS B. EXTR.*, CURCUMA LONGUA R. EXTR.*, BORAGO OFFICINALIS S. OIL*, CANANGA ODORATA FL. OIL (LINALOOL, BENZL CINNAMATE, BENZYL SALICYLATE, CITRONELLOL)*, PELARGONIUM CRISPUM ST. OIL (CITRONELLOL, GERANIOL, LINALOOL)**.
*= from certified organic farming
Certified by: BIOKONTROLL, HU-ÖKO-01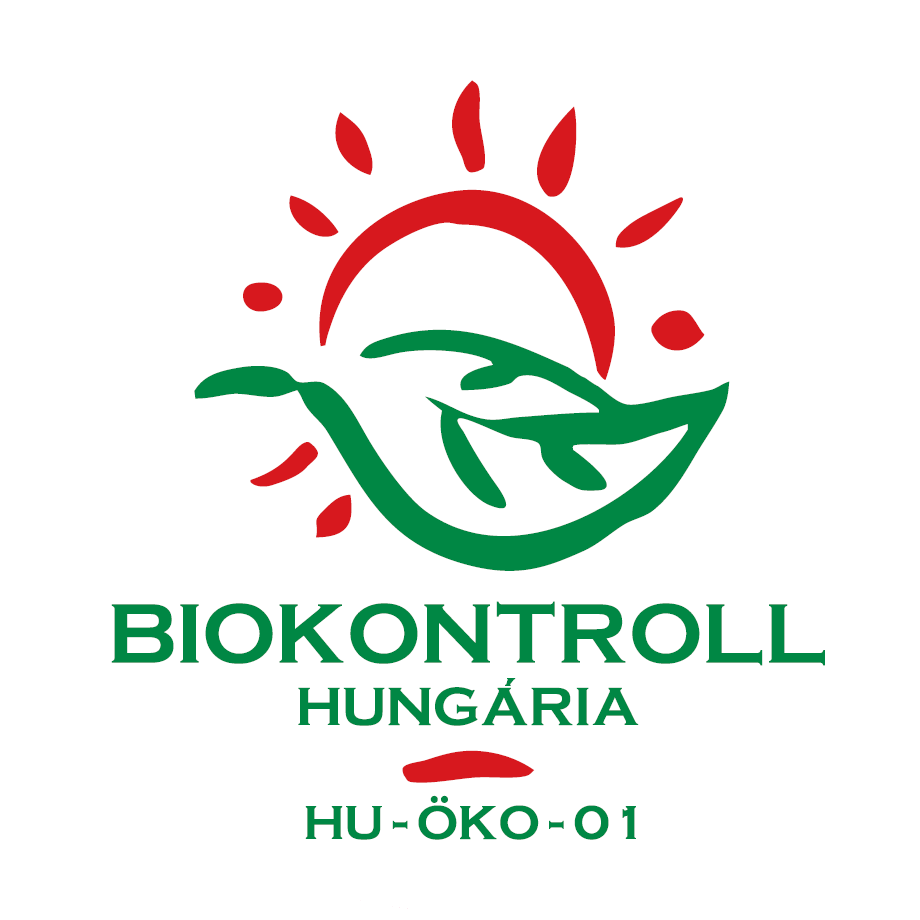 **= from certified biodynamic farming
Certified by Biodynamic Federation – Demeter International e. V.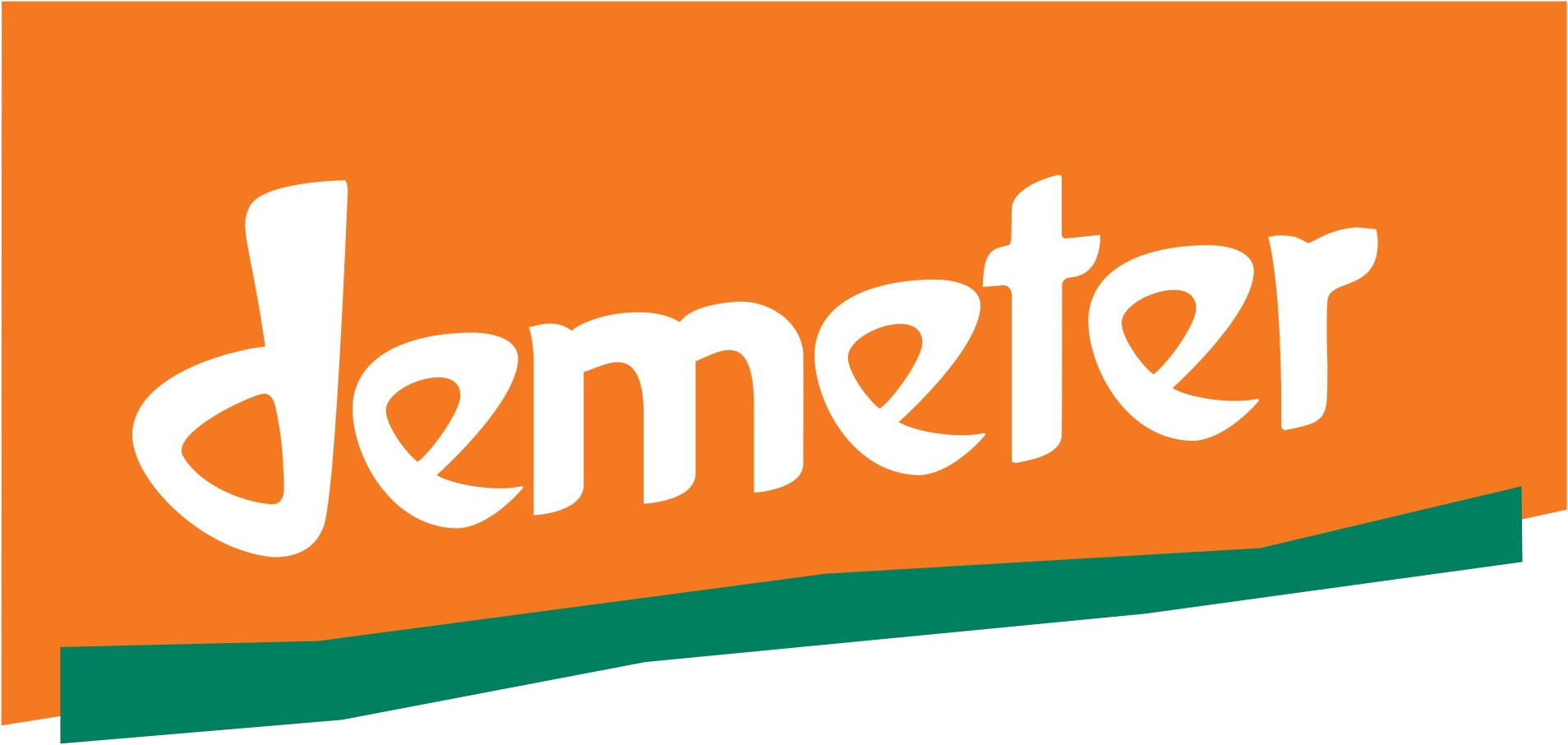 22-01-19
Stock:

In Stock

Model:

OLYS928EN50

SKU:

OLYS928EN50

EVERYOUNG BIODYNAMIC SKIN CARE